¡Hola amigos!
This is Julio Foppoli again. In this second video in the series, I am going to tell you a little bit about a common scenario nowadays:
The Advanced Spanish Learner who CANNOT understand even BASIC conversational Spanish, when someone speaks to him / her at a normal pace of speech.

How is this even possible?_You may be wondering!
In this video we will see how this is not only possible but common nowadays and why students get to that situation_ and even worse, why they can do nothing about it despite working extremely hard on their Spanish programs.
For more information about THE SPANISH AUDIO BLASTER, please follow this link.
Nos vemos pronto,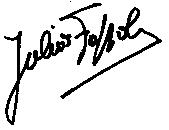 Julio Foppoli
Author of The Spanish Audio Blaster