¡Bienvenidos otra vez! – Welcome again!
If you have been following my videos on THE SPANISH AUDIO BLASTER, by now you should have a pretty good idea about its effectiveness and about how much it could do for your Spanish in a short period of time.
In this video I will walk you through the first dialog in the SPANISH AUDIO BLASTER to show you how this practical step-by-step program turns the tables upside down and puts you in control of your Spanish once and for all.
This is NOT a flashy program but one whose focus is to deliver results on the one area it has been designed to shine: developing listening comprehension of real spoken Spanish.
The SPANISH AUDIO BLASTER is a progressive and systematic multi-angle approach program that will skyrocket your auditory understanding of REAL SPOKEN SPANISH ~ It will rock your world!
So without further ado, the SPANISH AUDIO BLASTER in Action!!!
For more information about THE SPANISH AUDIO BLASTER, please visit our website.
Nos vemos pronto,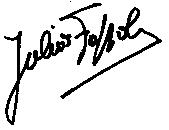 Julio Foppoli
Author of The Spanish Audio Blaster