Hi,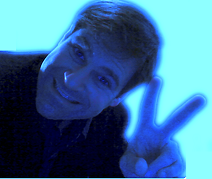 My name is Julio Foppoli, author of THE SPANISH AUDIO BLASTER. I would like to thank you for your interest in my program. In these short video series that you will be receiving by email in the next few days, I am going to do my best to explain to you in detail why I decided to create this radical program, and how it can help you take your Spanish comprehension to the level you have always wanted.
As you will learn throughout this video series, the SPANISH AUDIO BLASTER focuses almost exclusively on developing listening comprehension skills. So a logical question would be:
If all language programs focus on developing FOUR skills (reading, writing, listening and speaking), why shouldn't I use any of those programs instead of the SPANISH AUDIO BLASTER, which focuses only on listening comprehension?
At the end of this video series will definitely undestand why, but for the time being let me give you a short version of it:
An overwhelming majority of learners simply cannot understand real spoken Spanish even after years of systematic work with tratidional language programs.
Although 99.99% of language programs work on the four skills, namely reading, writing, speaking and listening comprehension, at the end of the day, the results they get in those areas are very different. In this video we will explore what they are good on and where they fall short of their expectations.
In two days you will receive the second video on this series, but in the meantime, if you would like more information about THE SPANISH AUDIO BLASTER, please click here.
Nos vemos pronto,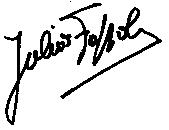 Julio Foppoli
Author of The Spanish Audio Blaster